Teaching Traveling: Get excited for an incredibly inspiring (and fun!) interview with J. Bruce Jones, an expert in self-publishing books online who decided at the age of 60 to transition careers and homes by taking a 2.5-month road trip with his wife across the United States! Bruce, tell us a bit about your background.
Bruce: I am a 30+ year business graphic designer, author of over 40 self-published books and product developer. All of my books and products are sold primarily online through Amazon and other websites. Along with products, I have also developed 5 online courses around publishing books, taking my own publishing experiences and sharing them with beginning authors.
I am 62, married, and the father of two grown daughters.  My wife and I both love to travel and one of our goals for raising our children was to expose them to the world. Starting around age 11 and 12 we took them to New York, Canada, then The Grand Canyon, Bryce Canyon, Zion, the West Coast and more. In their teens we showed them Europe with London, Paris and Rome, the goal being to expose them to a much bigger world out there than just their home town. I had this in mind when I created the World Maps Coloring Book (click to see) that is now a best-seller!
I also traveled all over Europe by backpack before getting married. In the past number of years we went with one daughter to Australia and New Zealand while she was doing a college abroad program, and we toured the Southern Island of NZ.
Over the summer of 2016, my wife and I traveled over the northern half of the United States, covering over 12,000 miles, roughly following the Lewis & Clark journey with side trips to National Parks. It was an amazing trip. Our daughters have continued to travel, covering additional chunks of the globe.
Part of the trip around the US was to have a transition from full time work to mostly retired. We also sold our house before the trip and have moved to a new location and a new house after it. I have let the design business wind down, but continue to operate my online businesses. I have also traveled back and forth to the West Coast many times in the past few years for events and conferences.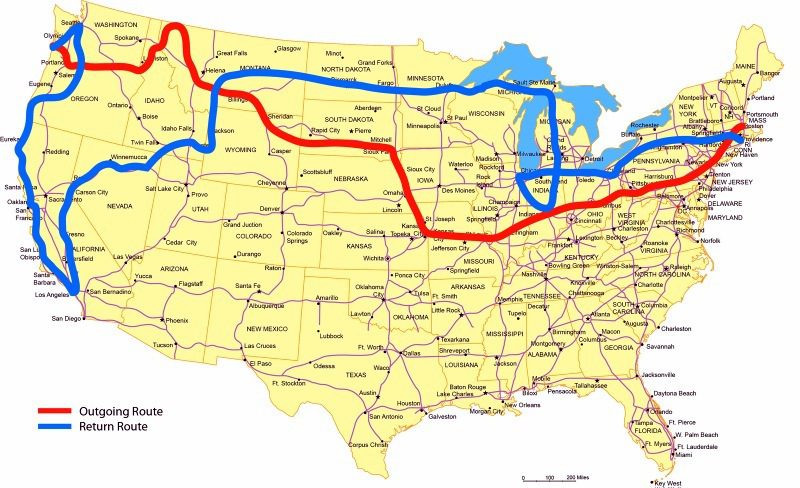 TT: Such exciting travels! Tell us more about that epic road trip you took with your wife.
B: We loved our 2016 summer of travel. The trip going west was based on the path of the 1804-6 Lewis & Clark Corps of Discovery expedition, with side trips to National Parks. The entire trip lasted 2.5 months and covered over 12,000 miles. We started in Massachusetts, stopped in Gettysburg, headed west to St. Louis and then followed the Missouri River up to the Dakotas, across Montana, Idaho and then along the Columbia River between Washington and Oregon.